The Resistance: beyond the art block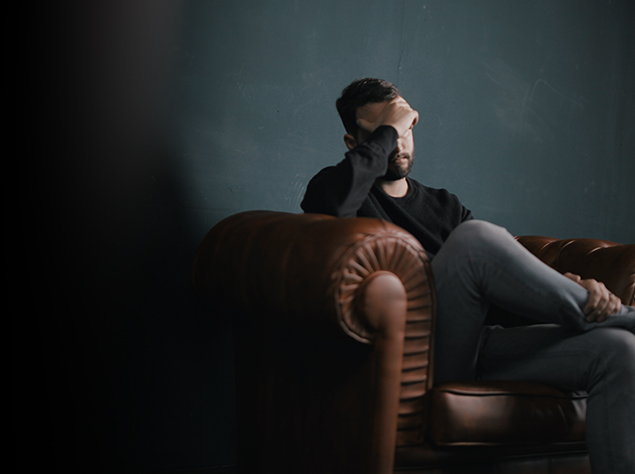 Resistance: beyond the art block.
As artists, we all have fallen into an invisible "trap" from time to time, a trap full of negative energy that prevents us from doing our work, a trap that you cannot see but you can surely feel, it leads to procrastination and it won't even let you start creating.
We all have felt "trapped" when we need to wake up at a certain hour and we simply cannot make it happen and we feel "blocked" when we need to work while we just stare at our blank page or canvas all day, ideas are nowhere to be found. We feel like prisoners left behind the creative world, in other words: we are in a rut.
That "trap" of negative energy is called "The Resistance" (A term coined by Steven Pressfield).
This "Resistance" lives within us, it is the enemy that lives in our own head and we must declare war to it. It is evil, it poisons our soul as artists, it is what dries out our creative ideas, but what can we do about it?
The answer to this question is very easy to utter but very hard to get into practice, because it will mainly demand us consistency and discipline:
The way out of this rut is to "Turn pro".
I know, I know! As I said, it is very easy to say it, but what does it actually means?
Let's list some of the characteristics of a "Pro" and put it into paper to analyze what it means and what we can do to reach that state:
He / She is a highly reliable person that shows up no matter what happens. Even if that person is sick or even if the apocalypse is coming that day, the "Pro" shows up and deliver.
He / She is a very organized person that plans every day very meticulously.
Doesn't get high on the successes or failures He / She has.
The "Pro" is not a diva but the other way around, He / She is an incredibly humble and hardworking person.
The "Pro" doesn't make excuses.
As you can see these characteristics have little to do with talent, you can be a very talented artist and "turn pro" one day and the next you can go back to being an amateur. We all have met very talented artists that just can't deliver on time, or the artist who is a mess and always shows up late, or my favorite: The artist that accomplished one thing and He / She behaves like a diva and has become very difficult or near to impossible to work with. These are all amateur behaviors.
Ok, so now we know how amazing a "Pro" person is and what He / She looks like, but what can we do to start on that journey to become "Pro"? 
We need to organize our lives, but how?
Well, we can start by stablishing a schedule and a morning ritual or routine.

First of all, we know what a schedule is, we just need to stablish what are we going to do throughout the day and stick to it, simple right?

So just stablish at what time you will:
-wake up
-start working
– have your breakfast or meals
– you will go to sleep to wake up early the next day,
– go to the gym

Try to respect that every day. Remember: At this point we need to have structure in our lives, and this way we can achieve it if we are willing to make the effort.

  And Second; a morning ritual is something we do every day to tell our brain we are ready to work, it helps us to get into the working mindset, example:

– You wake up, you make your bed, get a bath and make a cup of coffee just before sitting down to work. That can be enough and it is a great simple routine to get you going.

– Going to the gym at 6 am and doing some Yoga before work is a good habit we can use to trigger that ready-to-work mentality.

Do not look for excuses / Do not justify your shortcomings / Do not blame other people

By doing this you will not make anything happen, we need to take full responsibility of our decisions, good or bad ones and learn from them. Remember we are responsible for whatever happens in our lives, but don´t be too hard on yourself… (Which leads to the next point)

Don't judge yourself and embrace failure as a positive thing!

Don't be too harsh on yourself, remember we are all a work in progress and you need to allow yourself to make mistakes, and every failure is a lesson we need to learn before we can evolve into a better person. So failure is a positive thing, it is what makes us improve and be better next time we face a problem.

Don't become a diva.

Do not take failure or success personally, try to get that ego under control and don't get high on your successes.

Accept the fear.

One of the most challenging things we need to accept as artists and humans, is the fact that we need to accept fear as a feeling that will be on our side everyday as we evolve. The fear will never go away, we need to accept that and learn to do what it need to get done even in its presence.

It is said that Henry Fonda, for example, a great American actor of all time, threw up before every performance because of fear, so he accepted that and he learned to live with it.
6. Be consistent.
I think this is the most important of all: consistency.
Show up every day and work, even if you are making progress in baby steps, but what is important here is that you do that every day. Even if it is a just a little, but if you do it every day your efforts will get multiplied by each day.
For example: if you work on a painting super, super hard for 2 days (like 18 hours per day) and you then leave the painting for a month, you would have invested around 36 hours total; but if you paint everyday 3 hours over a period of 15 days, you would have invested 45 hours total and you wouldn't be as burned out as the working 18 hours per day in a period of 2 days.
Working a little but consistently every day is way better at the long run, remember our careers as artists are more like a marathon than a sprint!
A big portion of all this information is based upon  Steven Pressfield's work, so please show him some love and follow him on social media or his website.
If you want to have more information about how to fight against Resistance, please check out Steven Pressfield's books:
If you enjoyed this article please give us a like, send us a message on social media or write a comment here on the blog!
Thanks for reading and see you next time!