About us
Discover who are we and what are we up to…
We are passionate 2d artists with experience working for animation, videogames and editorial projects. We work with clients all over the world providing art solutions such as illustration, concept art, character design, character development, background and prop design. Whether you're part of a studio, a small team or even an individual looking to bring your project to life, we're here for you.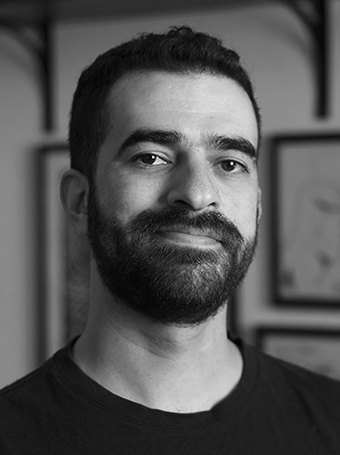 Diego Morali
Co-founder
Digital artist born in Mexico City (CDMX). Graduate in Graphic Design. He began his career working for advertising projects in Cuernavaca, Morelos for a small advertising agency by the name of "Inventia creative Lab" (2009) and later moved to Querétaro to work in "Ezqualo Laboratorio Creativo" (2013-2015) as Illustrator & concept artist, doing mainly advertising illustration, concept art and storyboard for brands such as Michelin, Colgate, Harley Davidson, Mini Cooper, Palmolive, Suavitel, Uniroyal, among others.
Later, in 2015 He began working in the field of animation at Anima Studios, in character development, and later moved on to Concept art and Background art. Among the projects where he has worked is: "The Legend of Chupacabras", "The Legend of the Charro Negro", "The Seventh Knight", "Legend Quest" Netflix series in its first season, "At the Edge of the Frontier" and other projects not published yet for Cartoon Network's "Adult Swim". He still works for Anima Studios to this day.
In parallel with studio work he also collaborated with the Wacom brand (2015-2018) working as an artist and influencer.
He has also had experience in the field of design agencies working as an Sr. illustrator and concept artist for Topdesign (2018-2019), designing toys for the Toyplus Brand and making product illustration for Danone, Mondelez, Bonafont, Zespri, among others.
Today he's the co-founder of Vulpin Studio along with his brother Mauricio.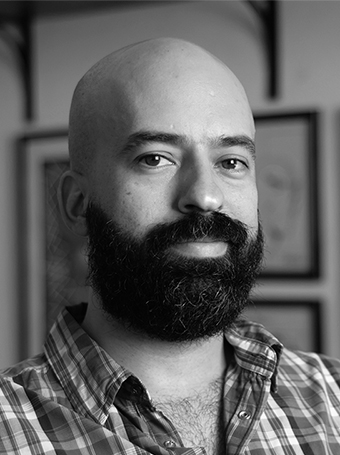 Mauricio Morali
Co-founder
Self-taught artist born in Mexico City. He is a Graduate in Communication by La Salle University in Cuernavaca, Morelos Mexico, and holds a Master's degree in Editorial Production by UAEM (Universidad Autónoma del Estado de Morelos).
He started his career working on advertisent projects for small agencies in Cuernavaca, and as an advertisement designer in the local newspaper "Diario de Morelos".
After having other similar jobs he decided to focus around art and illustration, and by August 2015, he was hired by Mexico's biggest animation company Ánima Estudios, where he worked as a concept and background artist for feature-lenght animated films such as "Ana y Bruno", "La Leyenda del Chupacabras", "La leyenda del Charro Negro" pilot episodes/short films like Cupcakery of Doom (Nickelodeon), The Seventh Knight (Ánima/Cartoon Network) and Netflix's first season of Legend Quest animated series. More recently, Mauricio became one of the two art directors for another Legend Quest animated series: Masters of Myth. Besides his work in the animation industry he also colaborated with the japanese digital drawing tablet manufacturer "Wacom" as an artist and influencer (2015-2018).
Today he's the co-founder of Vulpin Studio along with his brother Diego.
Lets get in contact,
Say Hello!